I am not a football fanatic who can watch game after game no matter who is playing. I have heard said, women often become attached to a team by a human interest angle centered around a player. That is certainly how it worked for me, as I have tended to not getting involved in watching a game, unless of course a team or players that captured my heart is playing.

The Seahawks have always been one of those teams. Steve Largent, a great receiver for the Seahawks, sparked my interest in the team as a great player and father (of a child with a disability), as he supported disability causes that were close to his heart. From those early days on, Seattle has been my team.

The weeks leading up to this years Super Bowl have ignited a frenzy of fan support that can be seen all over Washington, and indeed the US.

The Empire State Building has turned Blue and Green.





Not only are Seahawk fans seen everywhere, they cause the earth to move.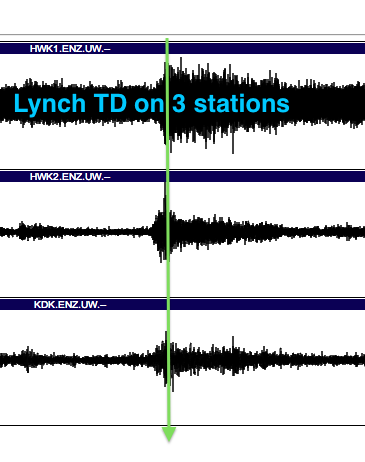 Seismologists say
Seahawks
fans shook the ground under Seattle's CenturyLink Field during the January 14,2013
New Orleans Saints
playoff game causing another fan-generated earthquake.
Boeing is flying the Seahawks colors high over Washington.
The Boeing painted a 747 freighter with the team logo and the Number 12 on the tail to salute the fans. The plane rolled out of a hangar Wednesday at Paine Field in Everett. It flew to Boeing Field in Seattle on Thursday for a brief stop and then took off to fly a 12 pattern over Eastern Washington.
Seahawk fans in Spokane filled the local baseball stadium today to support their team. A helicopter overhead snapped the picture.
My nephews wife and family are die hard fans and were present for the above 12th man photo
Cousins in our family got together for a little pre-game warm-up for the littlest fans.
One thing can be said for sure, SeaHawk Fever is alive and well.... everywhere.
I have a bad case of Seahawk Fever !!

Come Sunday, we'll be watching..... Let the Earth Move!!